Mount Dora Live Threatre
Live Theatre Venues
Sonnentag Theatre at the Ice House 1100 N Unser, Mount Dora 352-383-4616
Bay Street Players 1109 N Bay St., Eustis 352-357- 7777
Moonlight Players Montrose St. Clermont 352-319-1116
Melon Patch Players 331 N. 13th St. Leesburg 34748 352-787-3013
Music Happenings (Mostly on weekends)
Lakeside Inn, 100 N Alexander St. Mount Dora 352-383-4101. Free summer concerts and a Trio in the lounge at the Inn on weekends.
Mount Dora Brewery 405 S Highland St. 352-978-0752
Ruby Street Grill, 211 E Ruby St, Tavares 352-742-7829
Olivia's Coffee House, 113 N Bay St., Eustis 352-357- 1887
Pisces Rising Restaurant and Bar 239 W 4th., Mount Dora 352-385-2669
Orange Blossom Opry, County Rd 42 Weirsdale, FL
Big Dog Saloon, Hwy 19A, Mount Dora 352-589-2442
Budda Lounge, 353 Plaza Dr., Eustis
Art Stroll of Art Galleries, 2nd Fridays, downtown Mount Dora 7 to 9 pm
Festivals
Arts Festival, 1st weekend in February
Craft Fair last weekend in October
Music Festival in the Spring
Antique Festival in March
Bike Festival in October
Sailing Regatta in Spring
4th of July parade and festival with fireworks
Light Up Mount Dora last weekend in Nov. with some 3,000,000 lights in the park
Antique Boat Festival in Tavares in March on Lake Dora
Arts and Craft Festival in Leesburg in the Spring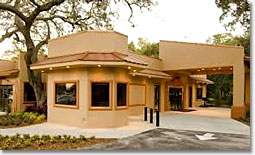 For more information call the Chambers of Commerce: Mount Dora 352-383- 2165, Tavares 352- 343- 2531, Eustis 352-357-3434, Leesburg 352-787-2131.