Clermont Florida Realtor
Welcome to Clermont and the Florida Golden Triangle!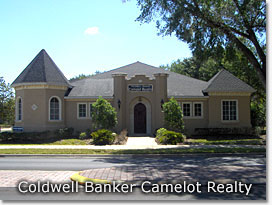 We are Phil and Judy Kelley, Clermont and Lake County Florida Realtors. We moved here from South Florida in 1996 and we love it! It seems like everywhere you look there is something interesting to see and do. We have big lakes with great fishing and boating, rolling hills, grandfather oaks covered with hanging moss, wonderful restaurants, live theatre, numerous golf courses, excellent medical facilities, nature in abundance and friendly people. We created this website to show off our area and to give you an idea of what it's like to live in this great part of Florida.
First, a little information about us. Judy is a rare native Floridian born in Coral Gables Florida. She attended school in Miami and met Phil two weeks before her 16th birthday. Judy was always a straight "A" student and in high school a member of National Honor Society. Her first career was in banking where she started as a teller and eventually advanced to the position of Assistant Vice President and Bank Security Officer. In 1979, she left banking to take a position in her husband Phil's growing computer services company. She became the company customer support and training manager and together with Phil and his software team helped to design and install custom business computer systems throughout Florida. In 2000 she retired from the computer industry and began working on her dream of owning a business of her own. Judy obtained her real estate license in 2001 and has been a multimillion dollar producer each year since she entered the business.
Phil and Judy have one son, Phil Jr. and three grandsons. Phil Jr. is President and CEO of South Florida based AMI Technologies, formed from the business founded by his father in 1969. Phil and Judy are both Elders in the First Presbyterian Church of Eustis Florida and active in church and community affairs.
Phil and Judy graduated from Miami Norland Senior High School in 1965, entered college and briefly attended Air force ROTC at the University of Miami. In 1966, Phil took a position with the Burroughs Corporation as a field engineer.
In 1969, Phil left the Burroughs Corporation to form Accounting Machines, Inc. which later became AMI Computer Services. This business was successful from the start and as the computer industry grew, his company developed numerous custom software applications. Phil bought out his partners in 1978 and Judy joined the growing company. Phil's company sold over 700 systems and became one of the first independent computer dealers in the United States. His software team developed the "Easy" Wholesale Distribution Software Suite and their expertise was much sought-after. Throughout the eighties and nineties, their company expanded it's products and services with numerous clients throughout the Southeast. In 1996, Phil and Judy moved to Eustis Florida and began the process of turning the business over to their son. By 2000, the transition was complete and Phil and Judy retired from the computer business. Phil is currently the marketing manager of Judy's Real Estate business and operates a small Internet Marketing and consulting business.
Phil and Judy were teenage sweethearts and in 2015 will celebrate their 50th wedding anniversary. They have worked together side by side with love and mutual respect since 1978. They are each other's most enthusiastic cheerleaders. In today's world of short attention spans and "get the deal done at any cost" sales experiences, they offer a unique breed of service and a level of professionalism that is hard to find and even harder to duplicate.